1610-01h Garden with Apple Trees and Cupolas - Original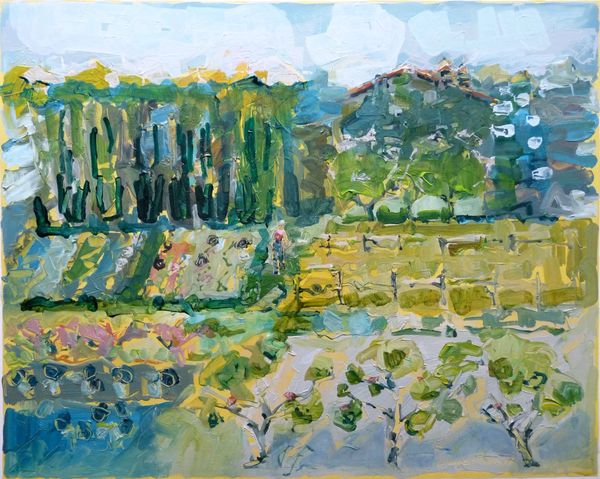 1610-01h Garden with Apple Trees and Cupolas - Original
Symbolic Kregness Thorsen Painting
---
Whole Oils 16in x 20in Board + (2in Border) Eco-friendlier materials and practices.
---
Painting cost includes custom handmade Kregness frame.

Frame is also archival and signed; hard white-maple.

20" x 24" opening for painting; 2.5" profile.
__
For an added fee, original custom frame may be exchanged for:

smaller profile; stained; walnut; cherry; quarter-sawn oak 
or for a hand-carved gold frame. 
Custom frame prices range from $150 for walnut, cherry, white maple and quarter-sawn oak to 
$900 for a hand-carved gold plein-air.
---